How much money did you lose today?
It's a waste to keep trying strategies that don't work!
Any of this sound familiar?
You've tried all the money-making tips, tricks, and strategies you see those successful entrepreneurs doing… 
You're working long hours burning the candle at both ends…
You've even started using all the "cool" buzzwords you see other coaches and consultants using online…
But still your business just isn't making any real money.
The harder you push the more your business, and let's be real, your confidence suffers.
You're smart, ambitious, and a go-getter.
Not to mention, good at what you do. In fact, there's no one else like you.
The problem is, you're not landing clients. They don't read your cold introduction emails, subscribe to your email list, want to join (or even know about) your client community, hire your services, or enroll in your programs.
You didn't start your business just for the money. In a sea of ineffective entrepreneurs, you're one of the good ones that actually wants to help people. Except…
You  deserve to make money too!
You're running a business (not a hobby) and more money will help you create a bigger impact. And give you the time to do more of what you love – help your dream clients.
That's where I come in…
I teach you my Create, Sell, & Scale Formula for quickly making more money in your business, without the constant hustle, stress, overwhelm, or drama!
I'm talking  you + me, step-by-step and taking action.
I'm bringing almost 2 decades of award-winning business growth experience to the table so you can finally:
Grow a loyal and active community of engaged, ready-to-buy, current (and prospective) clients who can't stop raving about you.

Consistently land high-dollar retainer clients so you're not in a constant cycle of chasing money.

Create and Sell services and programs (plus other fun products) you absolutely LOVE teaching and your clients refer to their networks.
Scale your business to 'whatever your dream number is', so you not only hit, but blow past your income goals.
All while you work more productively so you get to actually, enjoy your life.
Clients come to me because I help them create, sell, and scale their way to more money + time.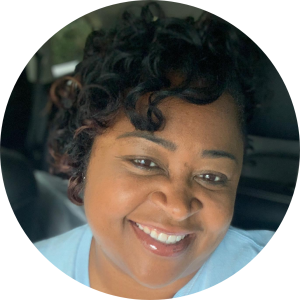 From Starter Biz to Industry Influencer
"Quiana helped me build a large clientele and now I was ready to take my business to the next level. Thank God for Quiana because she laid it all out for me. I just followed the steps Quiana gave me. As a result of putting Quiana's steps into action, I had my BEST wedding season ever! I'm so glad to have Quiana to help me." - Nadine Moreland, Moreland Wedding & Photography Services
You're here today for a reason. You know there's more to making money online than what everyone's telling you.

You just need all the pieces and to put them together the right way so you

build a profitable business on a rock-solid foundation.
It's not wrong to want more money in your business.
The work you do changes lives. You deserve to enjoy the work + get paid good money for it.
What would your life be like if your business was generating more money?
Let's make it happen. Get started with a service below.
From Biz Idea To Profits
Self-paced learning created to take you from biz idea to a profitable business. I'll show you how to set-up your rock-solid business foundation, reach new clients, build a raving community, and quickly create and sell services and products. – Coming Soon